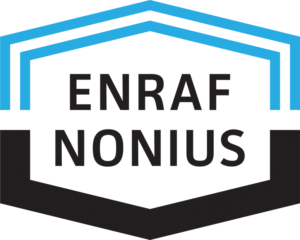 ELEKTROMAGNETIK STIMULATOR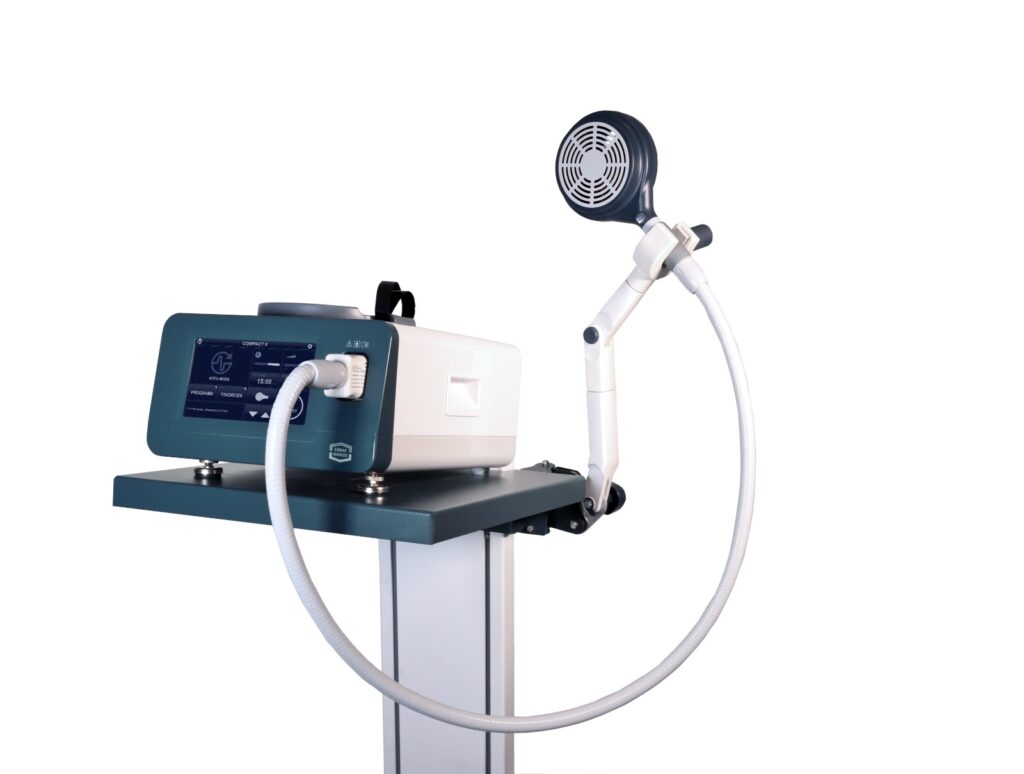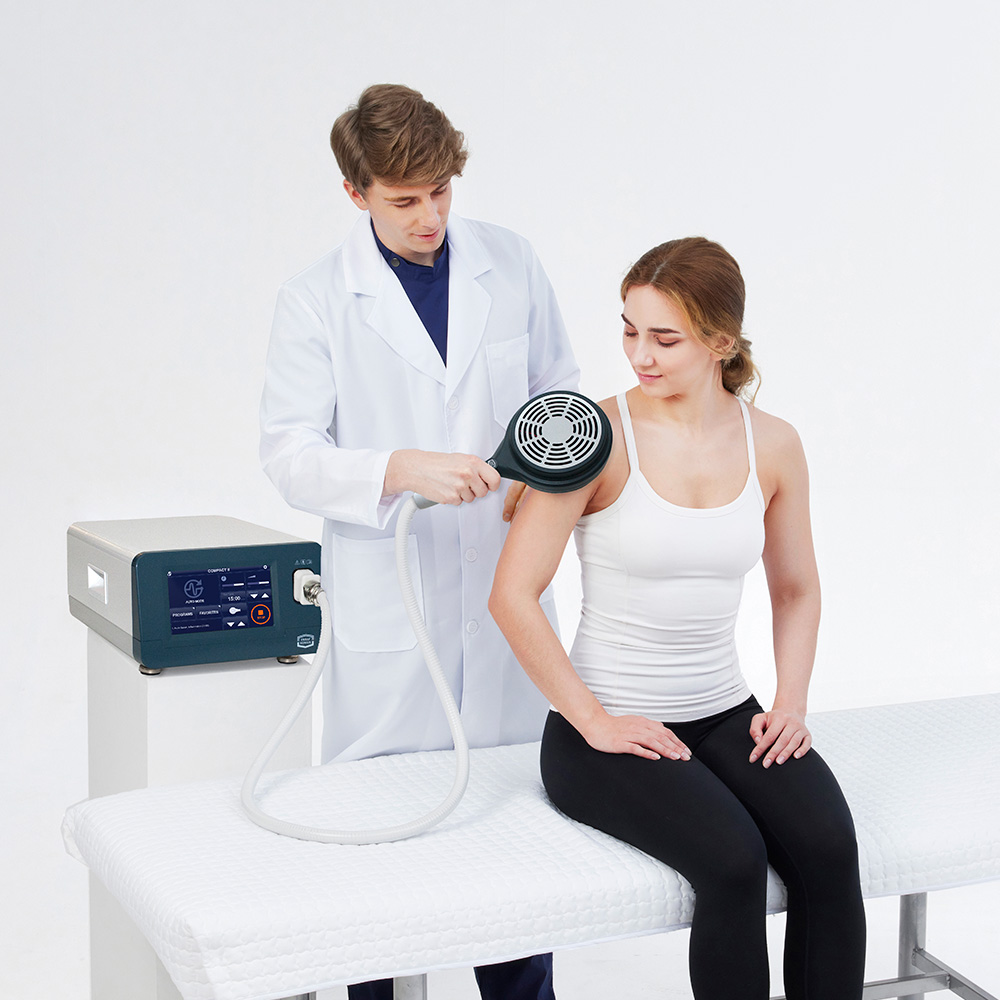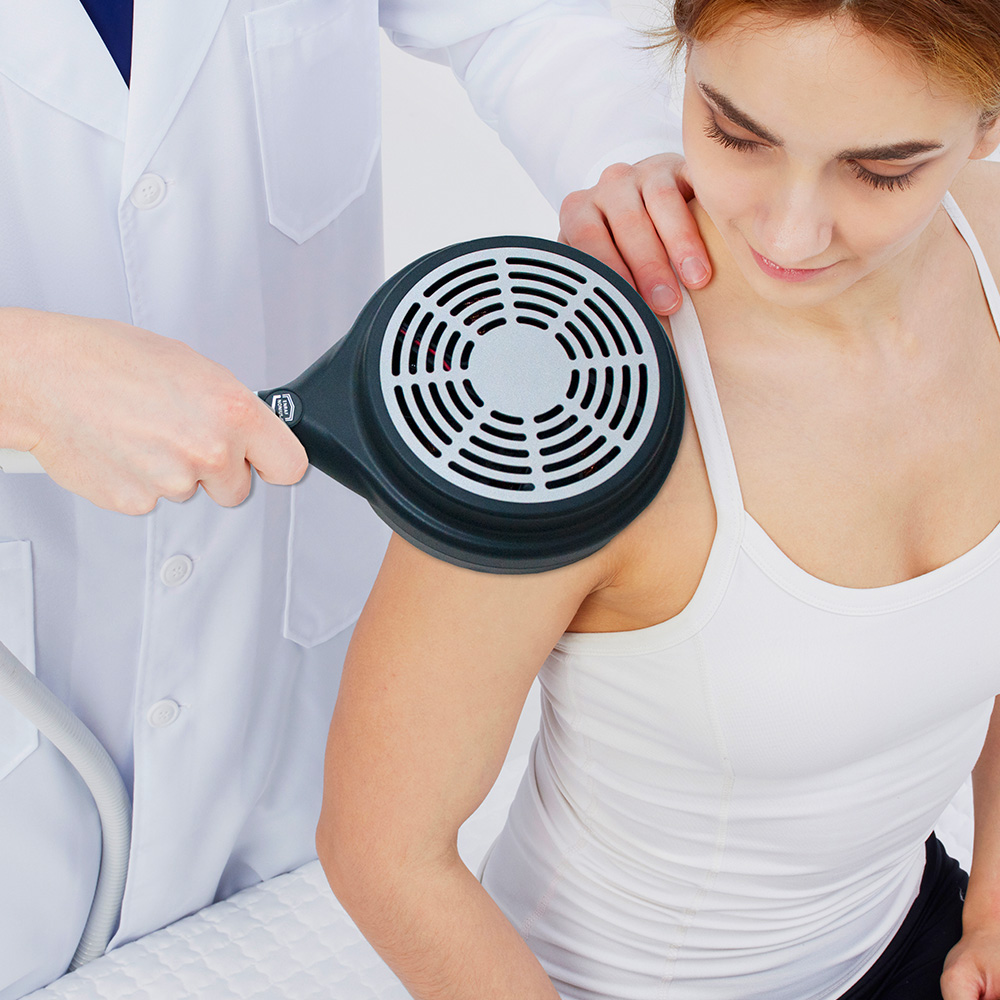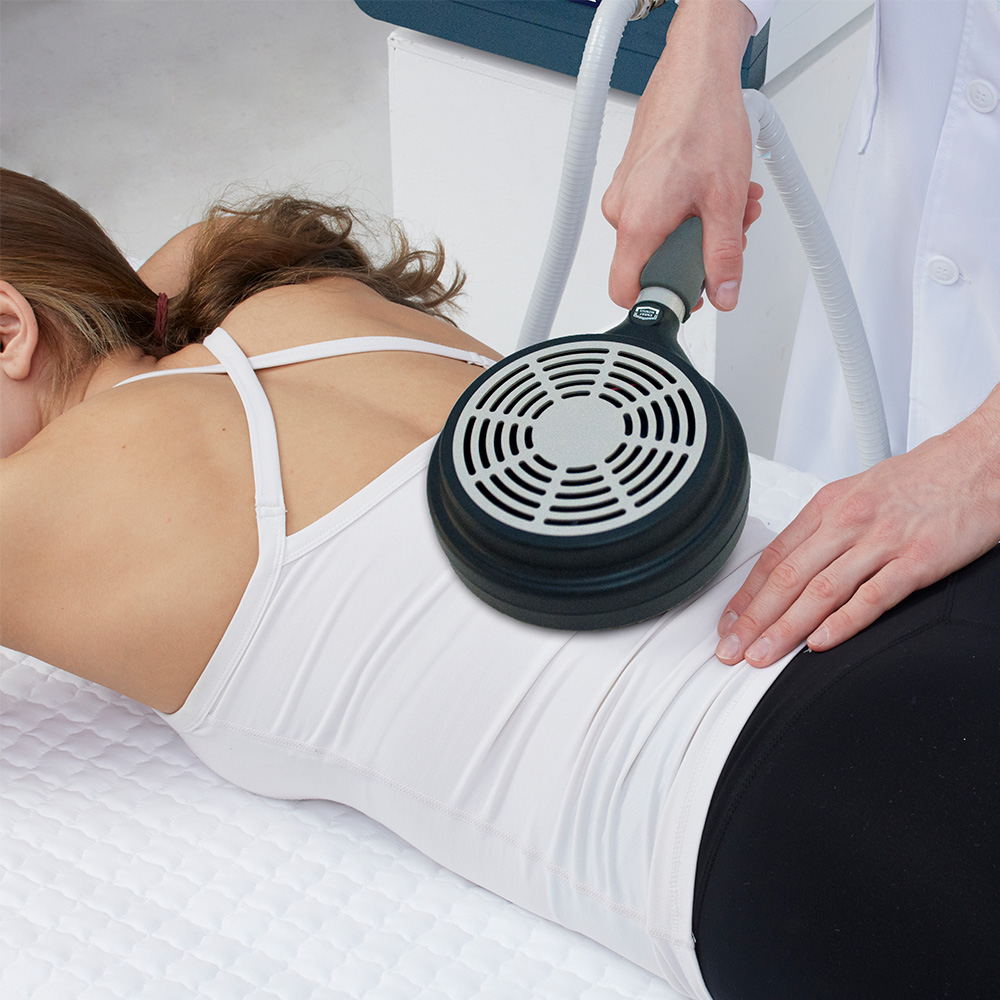 Therapy is easily administered with the COMPACT-II. Therapists can apply
either static or dynamic therapy. When static therapy is administered, the treatment applicator is fixed in place in a holder. This will facilitate for intense stimulation of the body part placed under the applicator. This hands-free application is particularly effective in trigger point therapy and in muscle stimulation via the motor point. When dynamic therapy is performed, a larger part of the body is treated by manually moving the applicator across the part of the body that requires treatment. Both techniques can be combined in one single session. For instance muscle stimulation and trigger point therapy can be combined in order to realise tissue regeneration.
Regardless of which type of treatment you select, the applicator does not need to be in direct contact with the patient's skin. Besides highly practical and hygienic, it allows you to treat your patients without the need to take off any clothes. The applicator can effectively deliver energy through the patient's clothes! This makes the device easy to use and the treatment very discreet.
Patients tend to find COMPACT-II therapy quite pleasant. The treatment administered is not painful. The tissue is actually stimulated in a way that feels pleasant. It may result in quick improvements and immediate relief of pain and other symptoms.
Power supply: 220-240 V~, 50/60 Hz
Output: 1.5 kVA
Dimensions: (WxDxH) 338 x 440 x 200 mm
Weight about: 23 kg
Magnetic field intensity: 3.0 T – pp (± 20%)
Number of channels: 1
Protocols in 'auto' mode: Auto 01 ~ Auto 10
Protocols in manual mode: Manual 01 ~ Manual 10
Stimulation frequency: 1 ~ 100 Hz (± 20%)
Stimulation pulse width: 420µs (± 20%)