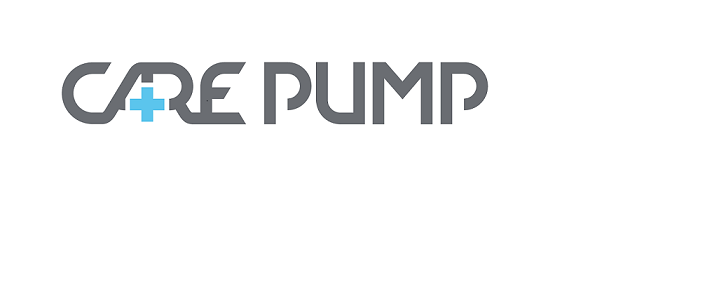 COMPACT 4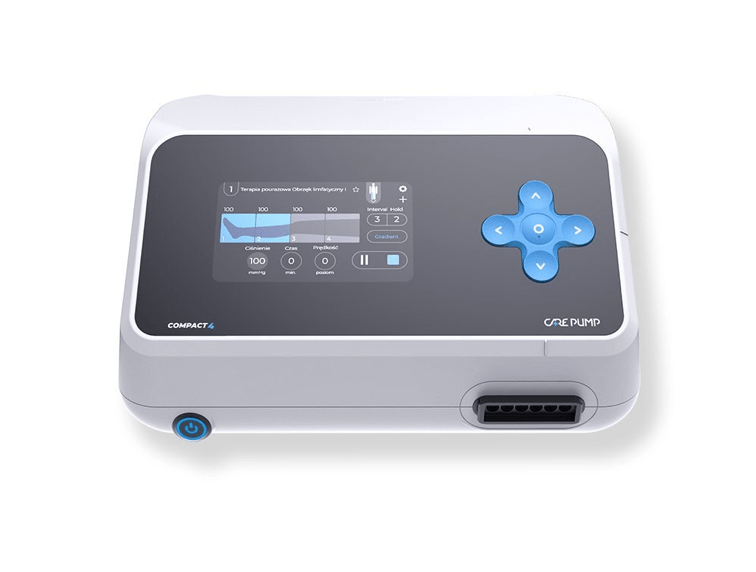 The CarePump COMPACT4 is a pressotherapy device for professional use in physiotherapy, cosmetology, biological regeneration and any facility repair.
Thanks to intelligent functions such as gradient, spacing, holding, pressure adjustment for each chamber in the cuff, and the ability to program your own treatment algorithms, the COMPACT4 allows you to adjust the parameters to the needs of each patient.
We've included a detailed list of pressotherapy indications and benefits here. This method is recommended for many diseases, including the circulatory and lymphatic systems, for athletes to accelerate regeneration and prevent injuries, as well as for aesthetic reasons, for example, to reduce cellulite.
Fine tuning of parameters
Separate pressure for each room
Smart gradient function
Program your own algorithms
Facilities for the visually impaired
[ult_content_box][ult_tab_element tab_style="Style_2″ acttab_title="#e5e5e5″ acttab_background="#ed7600″][single_tab title="MODE A" tab_id="1650452537671-96a7f-7673″]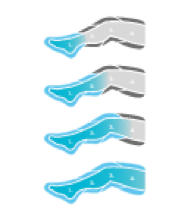 MODE A: LYMPHODEMA A standard program that efficiently replaces edema fluid while maintaining pressure in pre-inflated chambers.
[/single_tab][single_tab title="MODE B" tab_id="1650452598131-2-46a7f-7673″]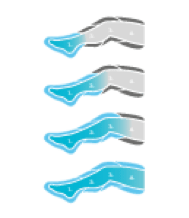 MODE B: Pumping 1 chamber each with pressure holding in previous chambers. Recommended in case of edema and post-traumatic treatment.
[/single_tab][single_tab title="MODE C" tab_id="1650452537748-106a7f-7673″]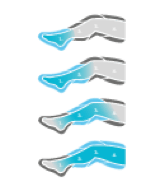 MODE C: Pumping 2 chambers with pressure reduction in the previous 2 chambers. It is primarily used in the treatment of edema.
[/single_tab][single_tab title="MODE D" tab_id="1650452804491-3-26a7f-7673″]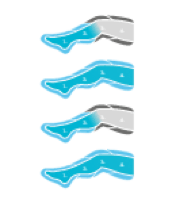 D MODE: Simultaneous pumping of all chambers, then extinguishing. This mode is especially recommended for post-workout recovery.
[/single_tab][single_tab title="MODE E" tab_id="1650463821173-4-6″]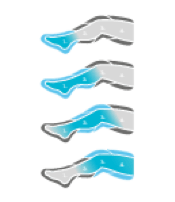 E MODE: It is a combination of A + B modes.
[/single_tab][/ult_tab_element][/ult_content_box]
Supported cuffs:4-chamber
cuff type: overlapping, fishbone
Pressure: 20-220 mmHg
Number of treatment programs: 6
Time: 1-120 minute
Possibility to close rooms: YES
Adjust treatment speed: 1-5
Display: 5" color, touchscreen
Dimensions: 300x260x160 mm
Weight: 2,8 kg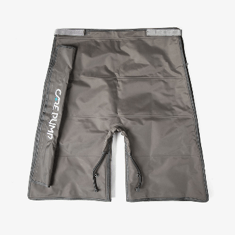 TUBE 4 CHAMBER SHORT PANTS Cuff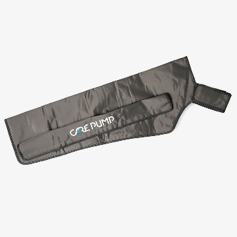 TUBE 4 CHAMBER ARM Cuff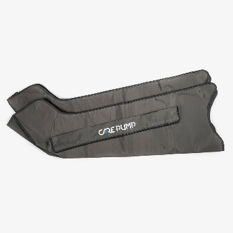 4 CHAMBER RIGHT LEG Cuff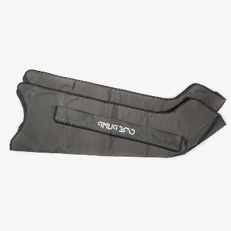 4 CHAMBER LEFT LEG Cuff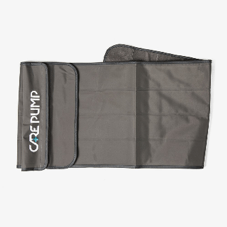 4 CHAMBER WAIST