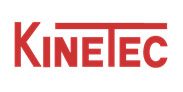 SPECTRA KNEE CPM DEVICE
Spectra Knee CPM Device
The Kinetec Spectra Knee CPM device represents the cutting edge in CPM technology. The unrivaled combination of pleasant appearance and mechanical innovations puts Spectra in a separate spot in the choice of the Knee CPM device.
The needs of all young and old knee patients with a single instrument without the need for any additional accessories. Lightweight and incredibly easy to carry, Spectra provides better results by targeting patient comfort and compatibility.
Features:
Long life DC motor and screw-drive mechanism providing years of performance
Thanks to its anatomical adjustment, it increases patient compliance and reduces pressure on joints
Anyone from the smallest kid to the biggest athletes can fit to the wide carrier section (11 inches)
Within the scope of the treatment, without overstressing (-10 °) to full stretch (120 °)
INTERNAL medical grade transducer that does not require you to fiddle with attachments
Special Load Taking Back that protects the patient in case of excessive load on the joints
Very light, only 10 kg!
Stylishly designed carrying handles on both sides
Comfortable, easy to use patient base kit included
Patient locking prevents accidentally incorrect program changes and possible injury
Waterproof digital hand control that fits comfortably on the foot support
Up to 15 minutes stopping time on malacissation or stretch
Reliability with a 24-month limited warranty
Motion Space: From Excessive Stretching (-10 °) to Full malacissation (120 °)
Weight: 53 kg
Length: 94 cm
Full leg length: 71 – 104 cm
Tibia: 38 – 58 cm
Femur: 33 – 46 cm
Warming allows patients to gradually reach preset full ROM.
The machine increases its scope by 5% each cycle, starting at 70% of the full ROM until the full ROM is reached.
Modulation
Modulation allows the end point of the ROM to be adjusted manually according to patient tolerance.
The choice is selected when the patient begins to feel pain near the ROM point.
Successful cycles will revert to these set points.
ROM By Pass
ROM By Pass allows the preset ROM endpoints to be bypassed during the current treatment session.
When patients can tolerate more ROM, they re-adjust their ROM points, eliminating the need to stop the session.
Session Time
Session Time shows the actual working time (in minutes) of the machine for each session.
Program
The program allows 16 customized programs to be set.
By the patient or according to the diagnosis; this feature saves time at home or in the clinic.
It will be enough for the patient at home to choose the special number and start the treatment.