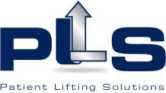 PATIENT TRANSFER AND WALKING EXERCISE DEVICE

PLS JANE
Ceiling Mounted Rail System Patient Transfer and Walking Exercise Device
JANE is a versatile patient transfer and walking exercise system that can be applied in narrow or large areas.
The roof lift system is easy to use and improves the working conditions of the nursing staff, as well as making it possible for patients to transfer comfortably and perform walking exercises.
The ceiling lifting system is designed and delivered from a single monorail to a wide system that can be connected to different rooms.