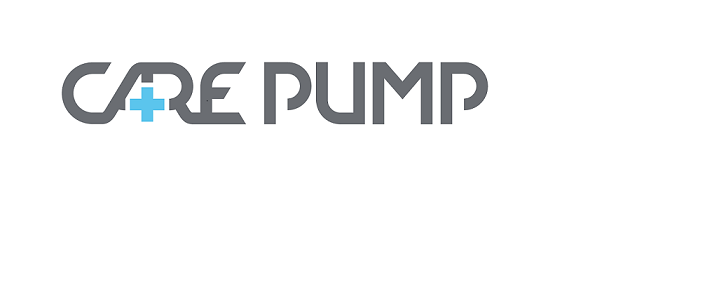 MOVE 6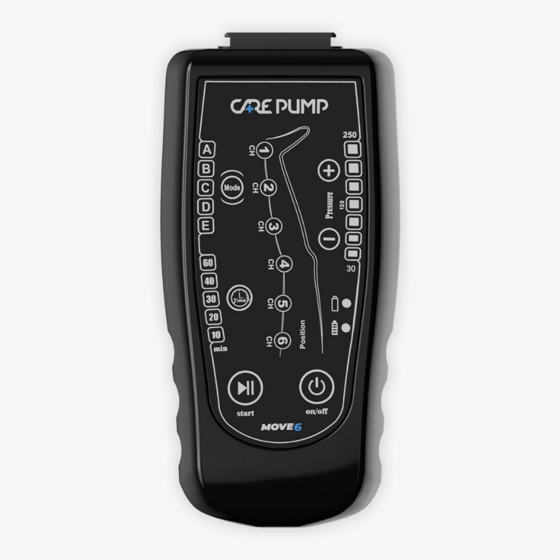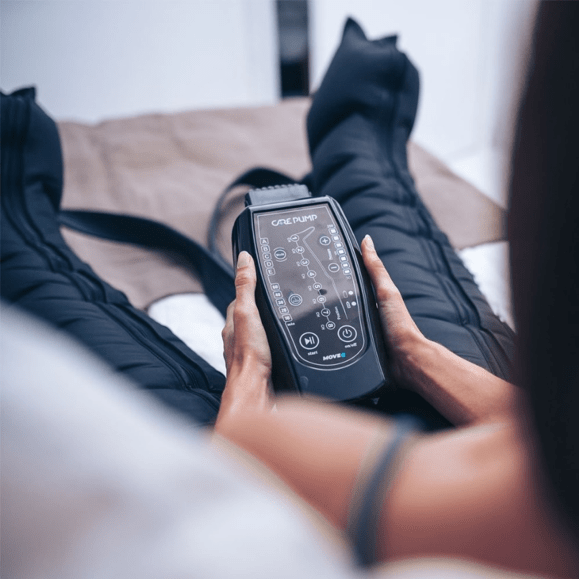 The CarePump Move6 is a professional lymphatic drainage (compression) device for private users who value the comfort of home lymphatic surgery treatment, mobile physiotherapists and athletes who want better sports results and need rapid regeneration before and after.
The device is battery powered, so the treatment can be done anywhere. We have added a detailed list of pressotherapy indications and benefits lymphatic tubing pictures. This method is recommended by aesthetic patients for many diseases, including measurement and lymphatic system, to accelerate regeneration and prevent injuries in athletes, as well as to combat exemplary cellulite.
6-section cuffs
The device is compatible with 6-chamber cuffs – this practically means that the cuffs 6 are evacuated and filled with air during treatment. The more chambers in the cuff, the more effective the massage, so we also offer devices that are compatible with 8-chamber heads.
Overlapping cuffs
5 treatment modes
Adjustable pressure (30-250 mmHg)
Ability to close individual rooms
Treatment times
compact design
wireless
Weight: 2 kg
Treatment time: 10-60 dk
Display – graphic
Dimensions: 26x13x9,5 cm
Pressure: 30-250 mmHg